PRESS RELEASE
Safety and convenience for contact angle measurements
With the new KRÜSS Absorber Pen, drops of the standard measuring liquid diiodomethane can be rapidly removed.
Dose and dab: The new Absorber Pen for diiodomethane quickly removes drops that have been dosed for contact angle measurements from the sample, simplifying safe handling of the liquid. With the absorbent material inside, the pen holds at least 1000 µL and can be transported and stored safely and odorlessly throughout its useful life.
Diiodomethane is a standard liquid for contact angle measurements to determine surface free energy. The substance is used, for example, in the quality assurance of activated materials prior to bonding or coating. The otherwise rarely used chemical is used as a nonpolar liquid in combination with polar water and is particularly suitable for this purpose because it forms quite high, easily measurable contact angles and is inert to most materials. It is easy to handle if safety regulations are observed, but it must be disposed of properly. This step is much safer and easier with an Absorber Pen than, for example, with a collection of paper towels or cotton swabs.
The Absorber Pen for diiodomethane is now available exclusively from KRÜSS.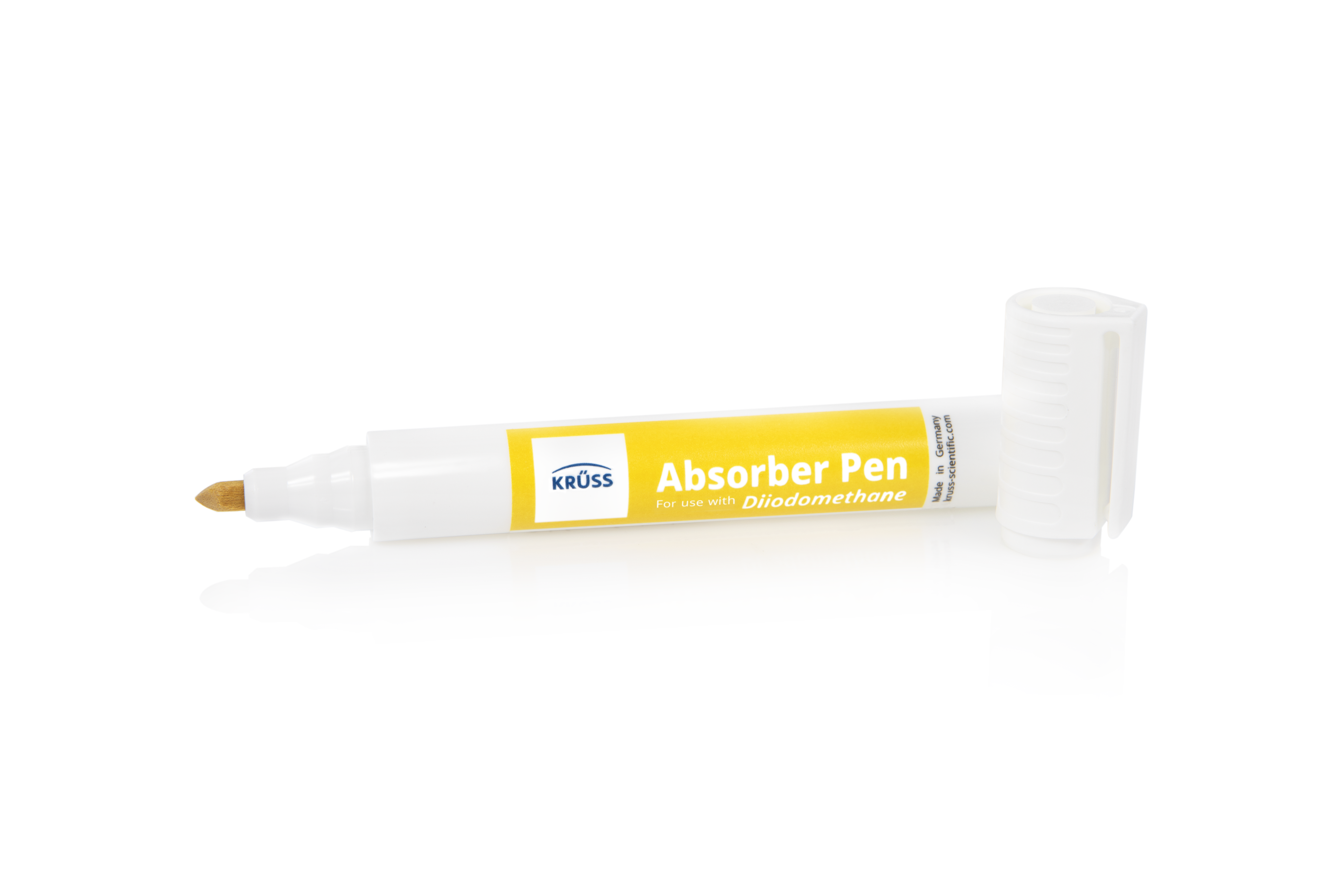 To the top